LECHNER & STAUFFER, INC.
We are pleased to be Licensed in the following State: Pennsylvania.
Mission Statement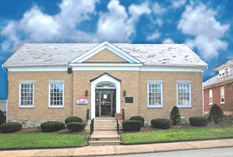 Lechner & Stauffer Inc's mission is to provide a highly educated, full service insurance brokerage firm offering commercial & personal property/casualty insurance and employee benefits with an emphasis on professionalism. We are committed to protecting our clients' assets by consistently monitoring their exposures to loss and providing proper insurance coverage all while spending our clients' limited insurance dollars wisely.
By offering world class protection for your Auto, Home, Health, Business, Liability and Life Insurance, means that you're covered today as well as in the future with an agency whose dedication to service is strictly paramount.
To do this we evaluate your specific needs, find the company that will give you the best value for your dollar, while supplying an unyielding standard of protection. The companies we represent offer superior products and excellent customer service, in addition to outstanding reputations for fast, fair claims service.
We invite you to Contact Us concerning your specific insurance needs.